What are the mandatory documents needed to list your Pharmacy on KR4ALL?
You can sign up with KR4ALL with minimal documentation.
Following documents would be mandatory for registration on KR4ALL :
Drug Licence (Form 20, 21)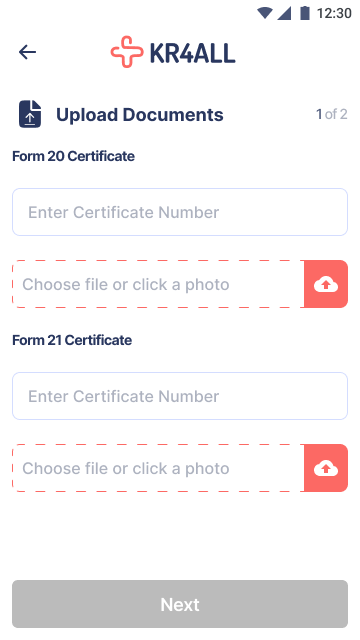 Shops & establishments certificate




GST certificate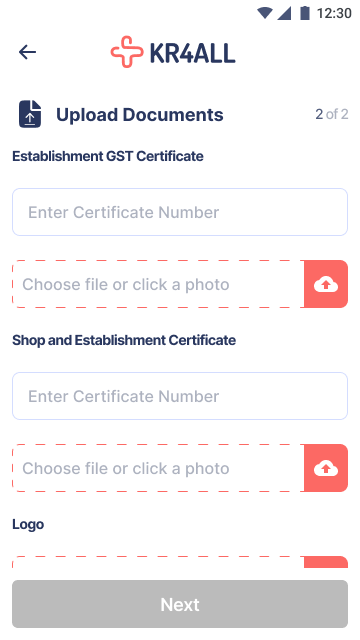 Bank account details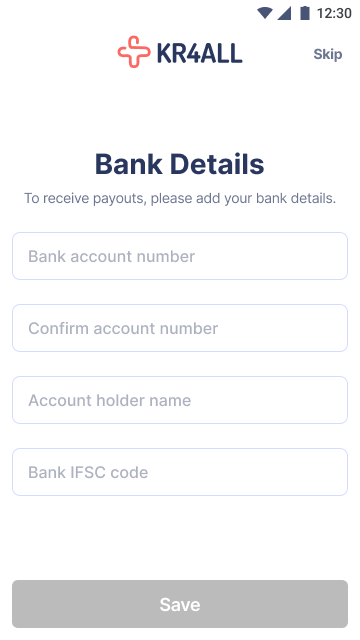 PAN Number



Once all the documents are uploaded, accept Terms & conditions to submit details.