How to edit personal information?
Go into personal information from side panel.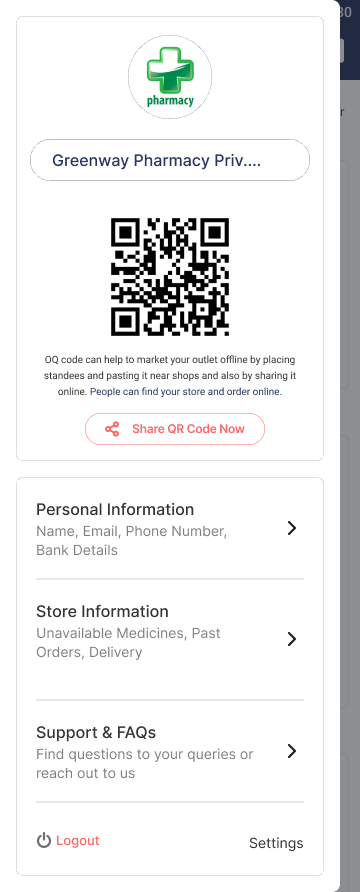 Going into personal details, you can check or edit your filled in details

Related Articles

How can I edit my store information?

Go to the left side panel and from here you can find store information Go into my store section from here to see all your stores and edit them.

How can I set up my bank details to receive payments? (How can I change my bank account details later)

While registering on the app, you can verify your bank details or UPI Id. Complete KYC by updating your bank details to start receiving orders. You can even edit and update your bank details later from your personal information section. Go to left ...

Can I offer discounts to customers?

Yes. Discounts can be customised through discount settings under "My Profile". - Go to your profile section from left side panel, and click on Discount & Coupons - From Discount & Coupons you can create new or track your created coupons - To create a ...

How to set up delivery preferences, How to add new members in self-delivery?

Go to left panel and select 'Store information' to set your delivery preferences From here go to Delivery preferences to setup your choice of delivery We provide KR4all Delivery partners as well as self delivery option is available for your pharmacy ...

How to check past orders?

Go to left panel and select store information From here go to past orders to browse your orders Getting in past orders you can see all your completed and canceled orders You can download reports of all your past orders from here and you can even ...